VASI IS A GLOBAL REFRIGERATED CARRIER
VASI emerged from the legacy of three leading Japanese liner companies, namely MOL, NYK and 'K' Line. These companies pride themselves on their service-oriented culture which is now embedded in VASI's DNA. The integration allowed VASI to inherit the three liners' strong market presence in major reefer markets such as North and South Americas, South Africa, Europe, the Mediterranean, Intra-Asia and Oceania.
VASI is thriving on the combined experience of legacy Japanese shipping companies, with a strong focus on schedule integrity and on time performance which are critical for the transportation of refrigerated cargo segment. Being the third largest, young and state of the art reefer fleet in the world, VASI provides the best in class reliable "cargo care" with optimized services to meet our customers' diversified needs.
Whether avocados and bananas from South America, chilled/frozen meat from North America/Oceania, citrus/grapes from South Africa, dairy/wine from Europe or fresh fruits/vegetables in Intra Asia trade - whatever your product is or wherever your market is around the world, VASI has the unmatched legacy experience and technical expertise, to bring your valued cargo to the market in perfect, freshest condition.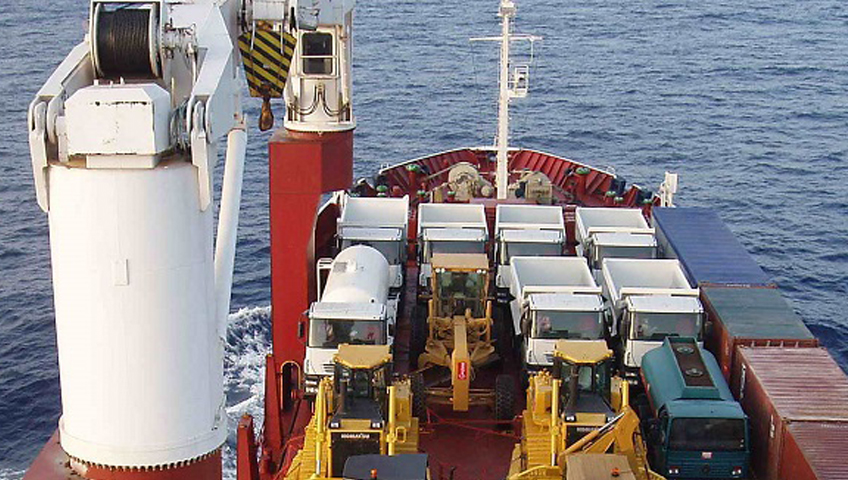 YOUR ADVANTAGES WITH VASI IN REEFER
In VASI we combine best practices of three legacy Japanese companies in reefer trade and our culture is based on Japanese Philosophy of "Kaizen", which is about continuous improvement in every segment of our business. As a leading carrier in refrigerated cargo segment, it's our continuous endeavour to provide innovative and cutting-edge solutions for the perishable cargo industry. Our goal is to provide customers with the highest service quality and utmost care to preserve freshness of perishable cargo which we carry in our reefer containers.
-3rd largest reefer fleet* in the world equipped with the most advanced technologies
- One of the youngest fleet (average age less than 5 years) with over 250,000 TEU; with good mix of 20ft and 40 HC Reefer containers
- Good diversity of container type and machinery to meet customers growing demand.
- All Reefer containers are International Safety Management standards (ISM) compliant
- Extensive & mandatory pre-trip inspections of Reefer container and machinery before release to customers
* Based on Dynamar Reefer report 2018-19
In order to meet consumers' growing demand of fresh perishable cargo around the world, VASI has heavily invested in building our reefer fleet of controlled atmosphere and cold treatment technology. Controlled atmosphere technology - aimed at extending the shelf life of perishable produce, VASI's COOLXTEND CA+ technology provides unparalleled cargo care during transit.
- Precise humidity control (between 65-95% humidity range)
- Atmospheric control (wide range of controlled and modified atmosphere technology CA/MA)
-Cold treatment (CT) and bulb mode shipments (flower bulb)
VASI recognizes the business value of positive environmental practices to globally changing regulatory landscape and importance of providing low cargo foot print ocean transport service.
Best industry practices commitment
Reduced average energy consumption of reefer units without compromising on cargo care
CFC-free coolant used in all VASI reefers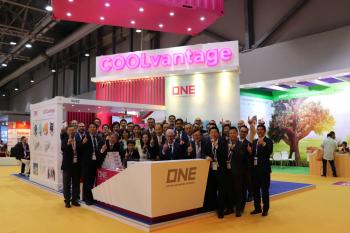 VASI has a dedicated global reefer team based in GHQ Singapore and regional reefer steering desks and specialist reefer sales teams closely collaborate with Global Reefer Business Planning team.
Customized reefer solutions
Round the clock technical assistance to on board reefer shipments
As an experienced Reefer carrier, we understand the importance of Precise and consistent temperature control is crucial specially for delicate cargo like Ice cream or Banana - where even the slightest deviation could hamper the cargo quality at destination. Hence VASI Reefer containers are equipped with superior technologies as listed below to maintain freshness of your precious cargo. Most importantly as average age of our reefer fleet is relatively much younger than industry standard; which naturally these containers can provide superior insulation to minimize heat leakage – which is also an unique advantage which our perishable customers can gain with VASI.
- Superior fast cool down technology
Maintain steady temperature between –35°C (–31°F) and 30°C (86°F) with maximum variation of 0.5 ℃ for chilled products and 1℃ for frozen products
Advance temperature control technology
Strong worldwide network of regional offices and agency network
Reliable operational efficiency and exceptional customer service
Connecting more than 120 countries with 141 services
VASI understands key factors ensuring reliable refrigerated shipments. From special care and attention to high value, time sensitive reefers such as pharmaceuticals or cold treatment shipments to ensuring an unbroken cold chain for its safe transport. Hence, in VASI we have built up a robust internal process.
Provide extra protection to your valuable cargo
Well trained local customer service and operations teams
Precise temperature control
Humidity control
Atmospheric control
Air exchange rate
Appropriate packing and stuffing for different commodities
SPECIAL FEATURES & SPECIFICATIONS
Controlled Atmosphere Technology
At VASI we understand that reefer cargo requires a high degree of expertise and careful handling to preserve cargo freshness and extend shelf life, especially for perishable fresh fruits and vegetables segment. Providing you with best in class reefer containers, equipped with cutting edge latest technologies, is our top priority.
Atmosphere ( COOLXTEND CA+ & COOLXTEND CA Solutions)
VASI's COOLXTEND CA+ and COOLXTEND CA atmosphere management system offers a range of solutions to meet our perishable customers demand. With the help of such advance technologies it's possible to control the internal atmospheric gas composition which in turn helps to prolong the shelf life and maintain the quality of fresh produce, enabling our customers to expand into new distant markets. We have the best solution available for your perishable produce.
VASI's COOLTemp solutions offers cold treatment (CT) or cold sterilization option to our customers - which is an important post-harvest solution aimed to disinfest fruits subject to the fruit fly or other damaging insects. VASI's advanced reefer containers can offer manual as well as automatic CT (ACT) option to our customers from various origins to comply with destination country's quarantine guidelines.
Fresh Air ventilation
Fresh Air ventilation is an automated system designed to remove heat and unwanted gasses released from produce respiration inside a reefer container via the fresh air vents. VASI operates one of the largest reefer container fleet equipped with Fresh air ventilation ventilation capability.
Dehumidification
VASI reefer containers are equipped with dehumidification function (selectable range between 50 to 95% RH**) in order to prevent germination and decay; which is suitable for transport of some chilled reefer cargo such as fresh garlic and onions.
Controlled Atmosphere Technology
The transport of fresh produce is a complicated process because each variety of produce has unique characteristics that are related to recommended temperature, fresh air exchange, shelf life which affects the conditions in which they are carried in a reefer container. All fresh fruits and vegetables are living products and respire. The rate of respiration for any given product will depend on its variety (cultivar), area of growth and the seasonal and climatic conditions experienced during periods of growth. The storage life of produce varies inversely with the rate of respiration, which means that produce with short storage expectancy will usually have higher rates of respiration, eg fresh broccoli, lettuce, peas and sweetcorn. Conversely, potatoes, onions and some cultivars of grapes with low respiration rates have longer storage lives.
COOLXTEND CA+
Always Active, Instant Freshness
VASI COOLXTEND CA+ is the most technologically advanced control atmosphere system in the market to extend shelf-life and safeguard freshness of perishable cargoes. Deploying stage of the art VPSA* technology with self-contained nitrogen generator, COOLXTEND CA+ blankets cargo with rich nitrogen to establish optimum atmosphere rapidly. It precisely controls atmospheric composition throughout the transit for produces to enjoy instant freshness preservation and reach distant markets in prime condition. For more information, please refer to our COOLXTEND CA+ customer handout *VPSA = Vacuum Pressure swing adsorption.

Fruits that benefit from COOLXTEND CA+: Avocado, Blueberry, Banana